Fraser's Beverage Company
Our Products and Services
Made with 100% Ontario apples, Fraser's Craft Cider is a dry cider with less than 1g of sugar in each can, making it the perfect pair to any patio in Ontario regardless of the season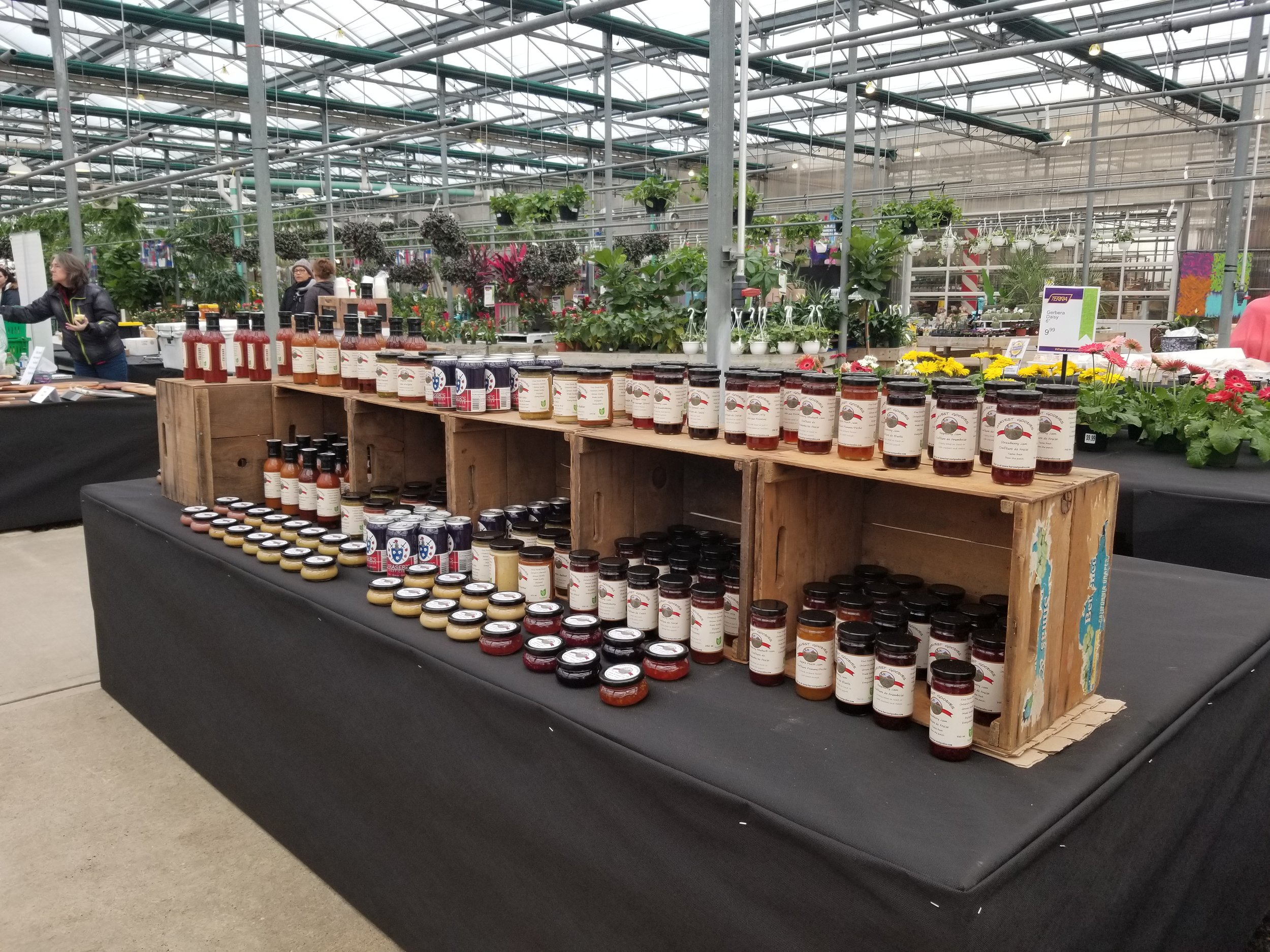 Our Cider is represented in many Ontario Farmer's Markets in concert with our Harvest Goodies Brand
For the 2019 season you can find us at
Saturdays
Milton Downtown Market 7 AM to 1230 PM,
Starting in 2019 Fraser's Beverage Company will be offering wine tours located at Wheelbarrow Orchards
Want to tour the Orchard and see how the operation comes together, we do that
Want to come to the Orchard where you can drink our craft cider while learning a traditional farm experience like making maple syrup, baking a pie, making home made soap, or anything else you invison a grandmother in an apron teaching you? We do that too
Check us out on Eventbrite to find our farm events and sign up for our first of 3 events demonstrating all about How to make Hard Cider- Introduction and Juice
https://www.eventbrite.com/e/how-to-make-hard-cider-tickets-61323835242
No one can deny that the farming community roots of Brad, Heather and Peter Fraser of Fraser's run generations deep. Brad grew up on and operated the nationally-recognized Spring Farms, a premier Holstein breeder and Heather grew up on Burntrock Farm, a leading Limousin breeder. But when they purchased Wheelbarrow Orchard in 2005, it was a fairly large leap from their collective livestock experience. This new venture quickly became successful and in 2007, they further diversified their business by starting Harvest Goodies, an on-farm processing facility specializing in local food products. Over the last 11 years, Harvest Goodies has grown exponentially, making over 80 products and supplying 60 wholesale customers. The Foodland Ontario logo is proudly displayed on all of their products. With a focus on showcasing the natural deliciousness of Ontario-grown produce, Harvest Goodies strives to make a quality product using simple ingredients.
It was in this line of thinking that the idea of Fraser's Beverage Company started. As a family that has always enjoyed showcasing their homegrown products, the bounty of Ontario, and let's be real - enjoying a drink every now and then - the progression to cider-making seemed inevitable. So, in 2016, Peter Fraser started to experiment with cider-making and hone his skills at a local craft cider artisan. Two years, a cider-making course, several recipe revisions and taste tests later, production was scaled up and Fraser's Beverage Company was officially off the ground. Made on the farm and using just two ingredients- local apples and yeast- the Fraser's have crafted a cider that is easy drinking, dry and refreshing.
After 150 years of farming in Ontario, the only thing that is surprising is that the Frasers haven't made a foray into the alcohol-making business before this. They'd like to invite you to come out to the farm, have a drink of well-made craft cider and embrace the natural beauty of the orchard. Hopefully, you return home with your thirst quenched, some new products for your fridge and a little more knowledge about farming and where your food comes from
Follow us
@frasersBevey on INstagram